Okay, let me get the positive things about The Other Five Percent first. I LOVE Quinn Anderson's writing. I really do. That is probably why, even if I haven't been completely satisfied with her previous books (and this one) I still want to read the future releases. Her writing just clicks with me and I love her humor. Logan's narrations — especially in the first two chapters — makes me chuckling in delight.
He looked down and wiggled his toes, watching the calfskin bulge. They'd cost almost as much as his suit, but his boss was always telling him, "The shoes make the man."

I guess that makes me a baby cow.
I also like Logan's co-worker and his two sisters. They are fun to read
Logan started to protest, but she'd already ducked into her cubicle. To his chagrin, she shouted over the wall, "No buts, mister! If I see you back in this office before one thirty, I'll …" There was a pause. "Um."

A male voice sounded from the other cubicle. "Steal all of his pens?"

"Thank you, Anderson," Jennifer called back.
Unfortunately, I really am not sure about Logan. So Logan runs into his *best friend* Ellis after four years, whom Logan is very close with in college, the one Logas has "sexual experimentation with a man" with, and the one behind Logan's joke of "I'm ninety-five percent straight" (because the other five percent is basically Ellis) … and Logan claims he cannot REMEMBER how he ends their friendship?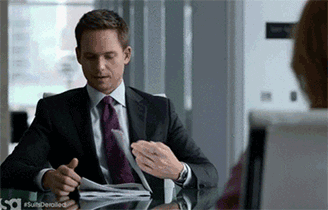 Come on!!! Not with the level of closeness that they shared in college. No way!! not when Logan claims that he "worshipped" Ellis back in college and even his sisters said that Ellis was all that Logan talked about back then.
I also don't understand Logan's denial about his sexuality — he is never bullied for liking boys, his sisters are cool, and Logan himself think that his parents can accept it if he's not straight, so where does his root of denial comes from? I think the whole straight and bisexuality theme here isn't being fully explored. Logan's acceptance of his bisexuality is too abrupt. Being an asexual myself, I understand that sexuality can be a spectrum, but since Logan keeps denying that there is possibility that he likes men (or in this case, only Ellis), everything after the revelation is way too fast.
The epilogue is cute … but I want a bridge to get to that point, to make a believer out of me. Sadly I don't get it…
The ARC is provided by the publisher via Netgalley for an exchange of fair and honest review. No high rating is required for any ARC received.
BOOK INFO:

Title: The Other Five Percent
Author: Quinn Anderson
Genre: MM Contemporary Romance
Word Count: ~40.000 words
Publisher: Riptide Publishing
Release Date: July 10th, 2017